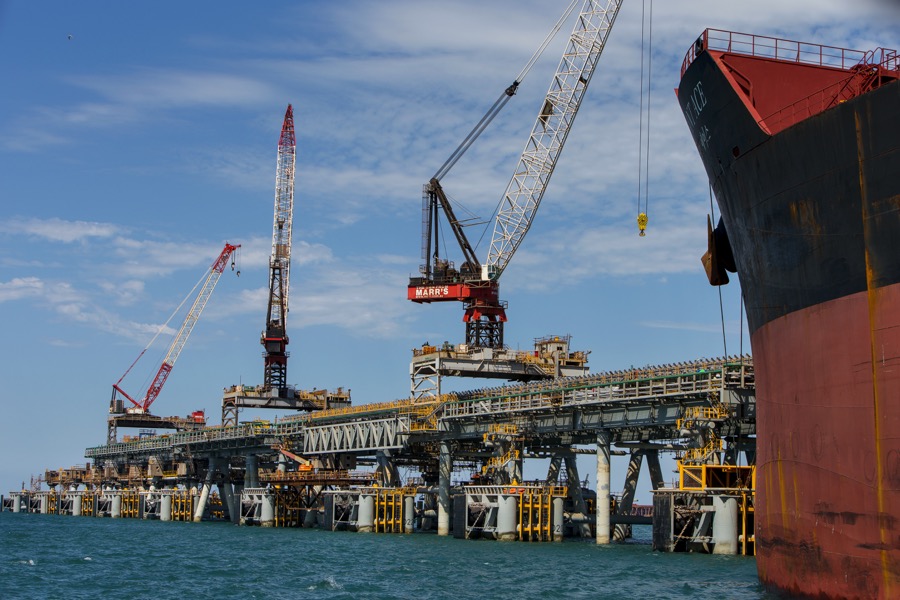 Pilbara operations at Cape Lambert, Western Australia.

Mining giant Rio Tinto (LON, ASX:RIO), the world's second-largest iron ore producer, lowered its forecast on full-year exports from Australia, despite China's recent spike in demand is supporting prices of the steelmaking material.



The diversified miner said third-quarter shipments from Australia fell 2% from the previous quarter to 80.9 million tonnes and 5% from the same period a year ago.



Rio now expects to ship 325 million to 330 million tonnes in 2016, down from its earlier guidance of 330 million tonnes of iron ore, which accounts for the majority of the firm's worldwide revenue.

Spot iron ore climbed about 50 cents Thursday to $58.85 a tonne according to the Metal Bulletin, the highest in more than a month and 50% above from all-time lows around $38 at the end of 2015.

During the quarter, China's iron ore imports jumped up, reaching 93 million tonnes in September, the second highest on record. That motivated smaller rival Fortescue Metals Group (ASX:FMG) to hike iron ore exports — they were up 5% in the September quarter to 43.8 million tonnes.

In other commodities, Rio said that coking coal production increased 17%, while mined copper output surged 16%. Production of the industrial metal was boosted as Rio mined an area of higher grades at its Kennecott unit in the US and on higher output at the Oyu Tolgoi mine in Mongolia, it said.